CRUISING ON THE
PACIFIC PRINCESS
: BANGKOK TO BOMBAY
AUGUST 17 - SEPTEMBER 1, 2006
In August 2006, I had the opportunity to take a wonderful cruise of Southeast Asia and India.
It started in Bangkok, Thailand, and ended in Mumbai (aka Bombay), India. Seriously, it was one of the best
vacations of my life. Everything about it was just wonderful and simply an awesome experience.
The map below shows the cruise itinerary (Mangalore is added because it was a last-minute substitue for Colombo).
The boat's route is in red, and mine (where it differed) is in blue.
Map courtesy of Princess.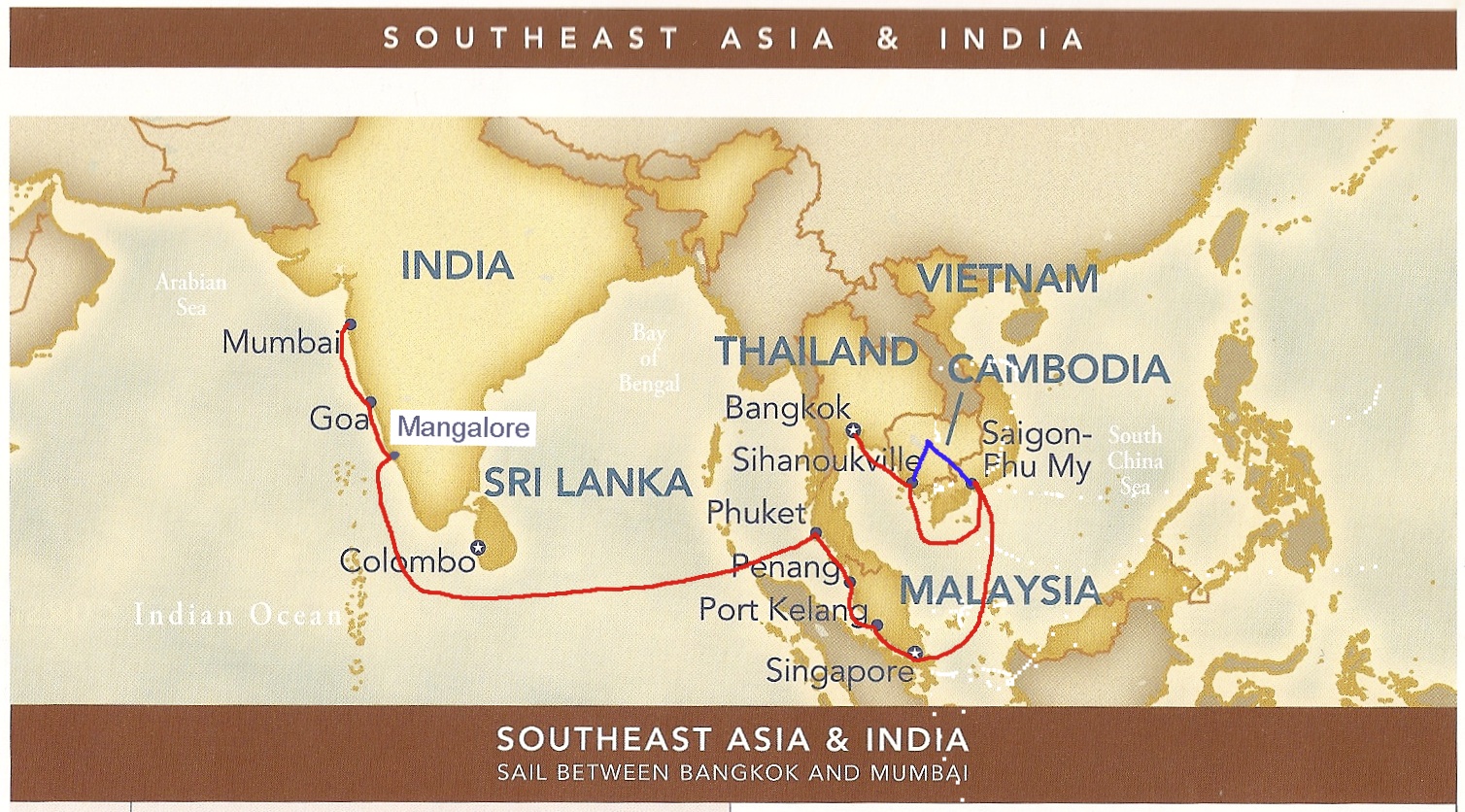 Click the links below for stories and pictures.

DAY 1: Arrival in Bangkok
DAY 2: Bangkok and Embarkation
DAY 3: Sea Day
Wandering Penguin